Contingent Services
TR3 Recruitment can help your business manage workload fluctuations, employee absences and unexpected projects through the provision of qualified and capable temporary staff members on a short or long term basis.


Key Benefits to your Business




Maintaining workforce flexibility
Temporary staff members can help your business to adjust more easily and quickly to workload fluctuations that can result from special projects, seasonal or peak periods and employee shortages.
As an employer you are also able to adjust working hours in alignment with your specific requirements and the productivity levels temporary staff members.

Productivity levels of temporary staff members
Recently we have seen a dramatic growth in the hiring of highly skilled temporary staff member to manage key projects and handle specialist requirements.

Dealing with short and long term and longterm absenteeism
The adverse impacts of unexpected employee absenteeism can be countered by having access to a quality temporary labour force. Whether it be a short term absence as a result of illness or disability leave or longer term absences as the result of holiday or maternity leave; TR3 Recruitment can help to ensure that your business runs as normal an losses to productivity are minimised.

Evaluate employee ability & team fit prior to employing on a permanent basis
Based on your evaluation or preferences, you can employ a temporary staff member for a designated short term period with a view of offering them a full-time position based on their performance. Some businesses employ temporary workers as a cost-effective way to recruit and test the abilities of new workers before offering them permanency. Hiring a temporary staff member can also be a good way to continue getting work done while you search for the perfect candidate for a particular job.


---
Online Timesheet Approval
For your ease, TR3 Recruitment handles all administrative, payroll and insurance related requirements on your behalf.

Our online time-sheeting enables you to seamlessly approve the hours of work undertaken by the employee weekly or fortnightly.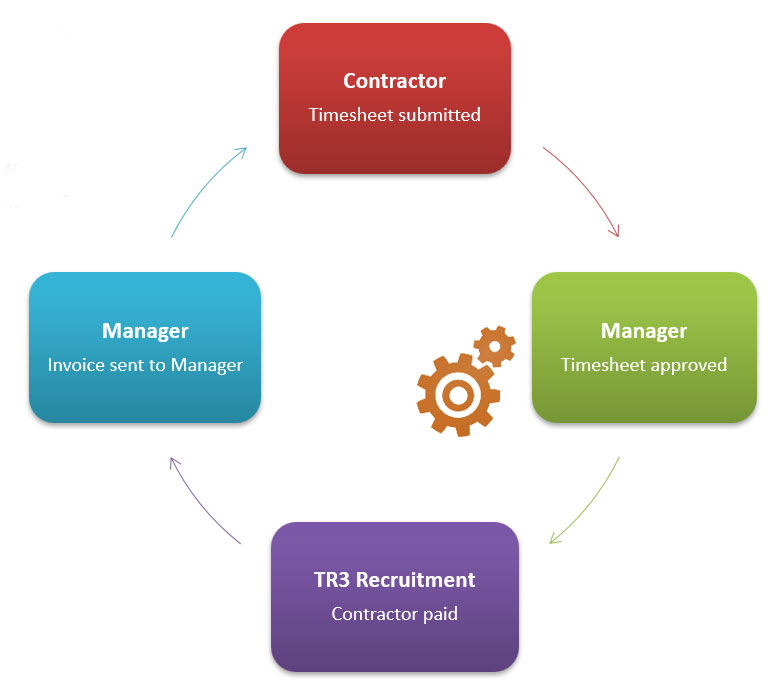 ---
Contractor Resources